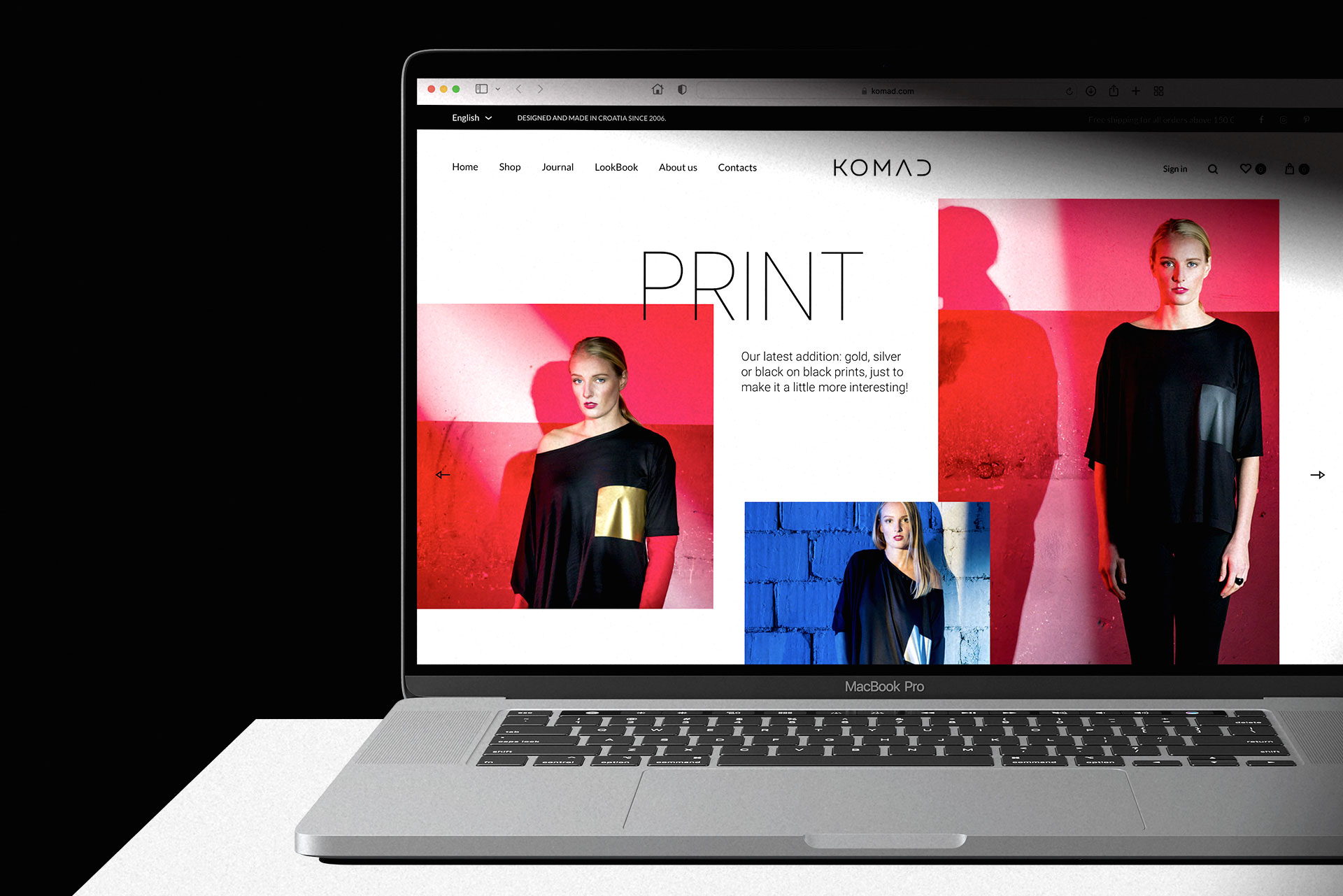 Client

KOMAD

Role

Design and coding

Website
Web design and WordPress webshop for fashion brand KOMAD.
About KOMAD - Minimal Design for Big Fashion Statement!
Modern and practical design combined with softest materials.
Through minimal lines, KOMAD comes to express the confident and free-spirited woman who achieves being perfectly effortless cool. Our designs are versatile, classic yet progressive, dynamic, playful, adaptable and affordable. We love to create classic and unique designs outside the concept of seasonal collections and fast-moving trends. All our pieces have their own story and they can be combined and worn many different ways. The styles can easily move in the context of day to night, casual daywear, office to leisure.